Please find below an alphabetical list of all the scents I offer with CLP information.
The CLP (Classification, Labelling and Packaging) is based on the United Nations Globally Harmonised System (GHS) and its purpose is to ensure a high level of protection of health and the environment. I take pride in all my CLP labels being created by myself, based on templates provided by the fragrance suppliers. This information is also provided on the packaging of all my scented products.
If you have any questions, please feel free to get in touch.




'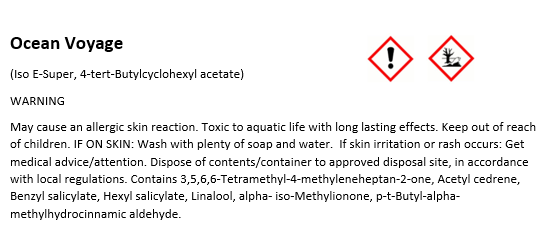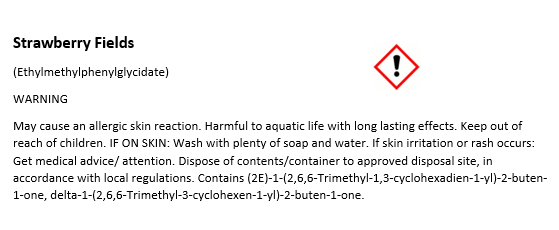 Into the Realm Candle Company
tel. 07488275979 35-BH17 7XR